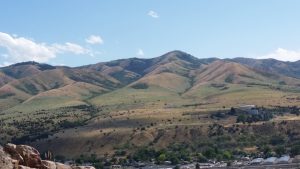 Whew this field season really flew by fast! I spent my second summer conducting research for the CAREER project in and around Pocatello, Idaho. The West is such a beautiful landscape and a great place for field research. I was happy to return and make the most of the 6 weeks we had to collect data.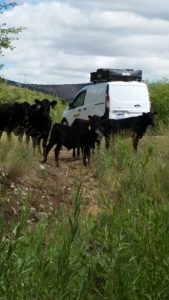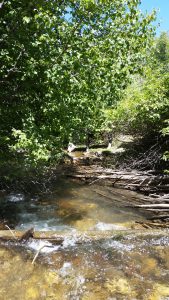 For my part of the larger CAREER project I am examining how two nitrogen in-stream processes (nitrogen fixation and denitrification) co-occur in different stream environments. During the fieldwork this summer I returned to streams we had analyzed last summer and conducted similar experiments measuring the rates of both processes in each stream. Each stream had different nutrient concentrations and the goal was to examine how rates of these nitrogen processes co-occur in each stream and how they differ among streams and years. Returning to field sites for me was a lot of fun. I had forgotten what it felt like to constantly have cows crossing into your field site and having to shoo them away at times. I also found it interesting to notice the subtle differences from last summer in each stream.
A new exciting part of the research this summer included a study examining how spatial variation in streams may facilitate the co-occurrence of both nitrogen fixation and denitrification. As part of this study we broke streams up into habitat types (see pictures below) and measured both processes in each habitat. Field days for this study were long, but we had great assistance from our collaborators and friends at Idaho State University and the very preliminary results look interesting!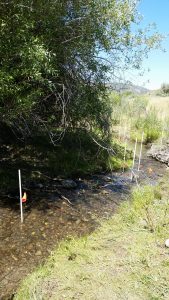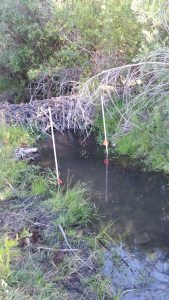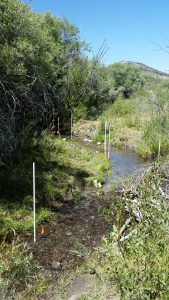 The 6 weeks we spent in Idaho were full of fieldwork and science. Sometimes we had to push through long field days and deal with lost packages in the mail, but all in all our field season was pretty great and we accomplished a lot!  Now I am working on compiling all of the data we collected and will hopefully start analyzing it very soon! I am excited to see what the data tells us!
Until next time blogosphere! I will leave you with a video of the river bottom of one of my favorite sites!